Hi All,
I guess I'll be the first for "Show & Tell".
I'm Terry software engineer, and former founding developer at a tech startup focusing on eCommerce, Customer Retention, and personalization.
Having worked my way up from developer, lead developer, architect to CIO and running Shopify stores, I came to the realization that automated, personalized video is tremendously difficult. It's time consuming and costly!
With the experience obtained, I wanted to scratch my own itch, and provide affordable tools for all retailers leverage personalized video, thus deciding to build… Kanteneo!
Kanteneo is an automated, event-driven, personalized video marketing platform, focusing on personalized engagement, building trust, and product recommendations, all through the power of video.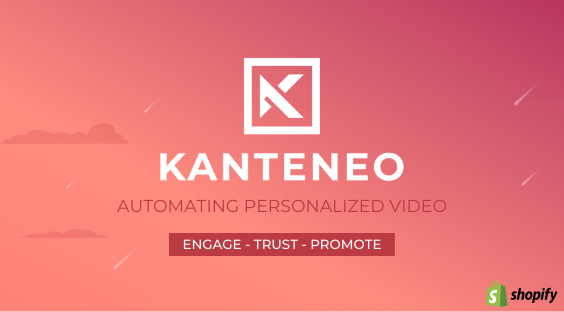 How does it work
Create Campaign
Select an event
Select an automation
Upload a video or select a video template
Select Personalized Placeholders,
Select an audio file
Upload or select an image
Preview
AND Publish!
Once published, and an event triggers, this will start the campaign and render the video! This video is then sent directly to the customers email inbox, or as a WhatsApp message - depending on the automation selected.
Events fall under different categories
Events (Engage)
• Custom (used to create videos outside of the predefined events)
• New Order
• New Customer (None Order, None Email Subscriber)
• New Email Subscriber
• + More
Events (Trust)
• Custom (used to create videos outside of the predefined events)
• Merry Christmas
• Happy New Years
• VIP Customer
• + More
Events (Promote)
• Custom (used to create videos outside of the predefined events)
• New Product
• Also Bought
• Top Sellers
• Low Stock
• + More
Each video will render based on its event. When a new order is sent from Shopify to Kanteneo, the new order event will trigger.
Some of our current integrations (completed and in development)
MailChimp
ConvertKit
FreshRelevance
WhatsApp
Klaviyo
Emarsys
Loyalty Lion
We're getting close to launching our FREE beta access program, here you'll be able to test drive Kanteneo for free, and provide valuable feedback on features.
Please join the free beta access program here: https://kanteneo.com