I created a video using the php sdk, using the real estate demo as a base.
However I'm having trouble with the HTML text rendering in the video.
The HTML text seems grainy and low resolution compared to the example videos being generated on that page.
I tried using the same attributes for the HtmlAssets (width/height, font, etc), but it did not render the same.
Here are screenshots of the grainy html: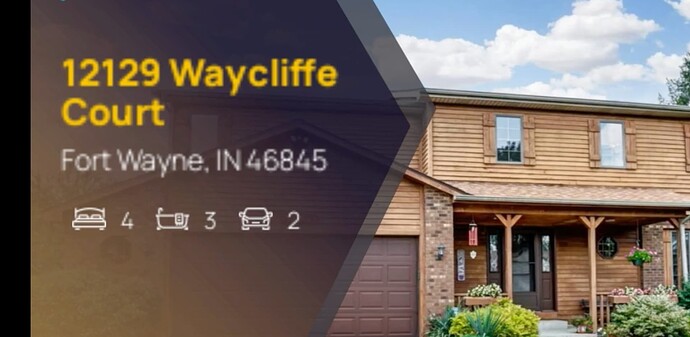 This is sdk code:
(new Track())
            ->setClips([
                (new Clip())
                    ->setAsset(
                        (new HtmlAsset())
                            ->setHtml("<div>{$spaced_address}</div>")
                            ->setWidth(340)
                            ->setHeight(200)
                            ->setPosition('left')
                            ->setCss('div { font-family: "Manrope ExtraBold"; color: #f0c20c; font-size: 15px; text-align: left; line-height: 78;}')
                    )
                    ->setOffset((new Offset())->setX(0.025)->setY(0.2))
                    ->setTransition((new Transition())->setIn('slideRight')->setOut('slideLeft'))
                    ->setStart(1.2)
                    ->setLength(4.2)
                    ->setPosition('left'),
                (new Clip())
                    ->setAsset(
                        (new HtmlAsset())
                            ->setHtml("<p>{$this->listing->city_name}, {$this->listing->state} {$this->listing->zip_code}</p>")
                            ->setWidth(500)
                            ->setHeight(200)
                            ->setPosition('left')
                            ->setCss('p { font-family: "Manrope Light"; color: #ffffff; font-size: 12px; text-align: left; line-height: 78;}')
                    )
                    ->setOffset((new Offset())->setX(0.025)->setY(0.05))
                    ->setTransition((new Transition())->setIn('slideRight')->setOut('slideLeft'))
                    ->setStart(1.3)
                    ->setLength(3.9)
                    ->setPosition('left'),
            ]);